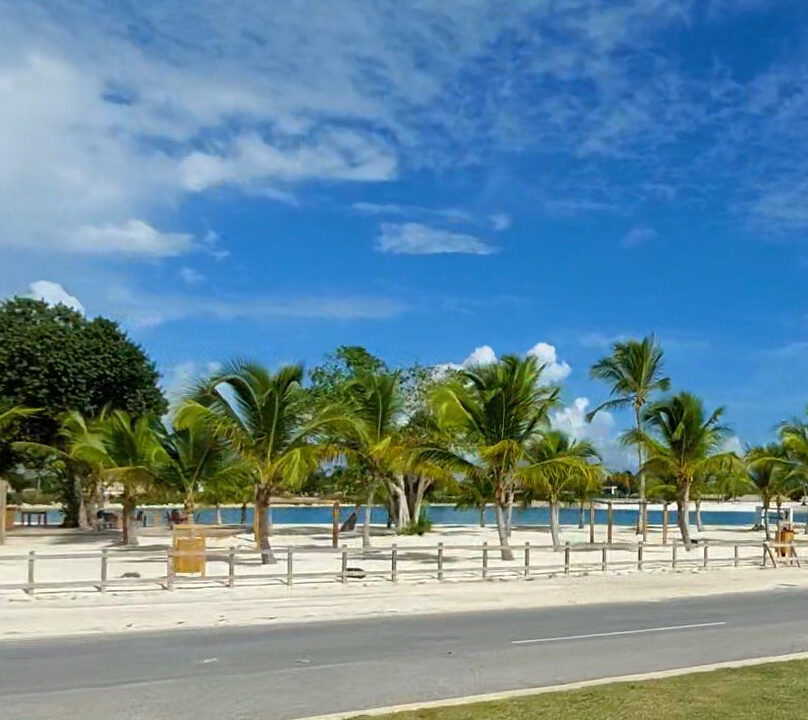 VISTA CANA – New, modern community in Punta Cana
Located 20 minutes away from Punta Cana International Airport, 5 minutes away from Downtown Punta Cana and 15 minutes away from famous Punta Cana beaches, Vista Cana is a gated community designed to be a smart city. Once finished, Vista Cana will include various residential communities, a bilingual school, a hotel, a shopping and business center, an illuminated golf course and even an equestrian center.
The most iconic part of the Vista Cana consists in the freshwater and saltwater lakes suitable for relaxing, swimming, fishing and water sports. You can already enjoy the artificial beach surrounding the salt lake and have a great lunch or dinner at the restaurants located right on the shore. The Club House is currently under construction and it will feature an impressive pool.
VISTACANA is a community committed to green consciousness and sustainability so its residents will enjoy various recreational areas, green ecological zones, walking trails and cycling circuits.
All residential projects are new or under construction and some units come equipped with high-tech domotics, so you can have a smart home in a smart city.
List of projects in Vista Cana:
The Towers (Sold Out)
Lagoon (Sold Out)
Oasis Del Lago (On Sale)
Panorama Lake (Sold Out)
The Park (Sold Out)
Palmas (Sold Out)
Ventura (Sold Out)
Dinamis (Sold Out)
Villa Martina (Sold Out)
Icon (Coming Soon)
Cana Loft (Sold Out)
Tropics (Sold Out)
Las Casitas (Sold Out)
Blisstrails (On Sale)
Residences (Sold Out)
Tropical Lakes (Sold Out)
Vistacana Business Center (On Sale)
Wave (Coming Soon)
Numida (En Venta)
Ziba (Sold Out)
Duet (Coming Soon)
Panorama Park (Sold Out)
Panorama Garden (Sold Out)
Sabana (Coming Soon)
Panorama Luxury (Sold Out)
If you would like to invest or live in Vistacana contact us to give you more details, prices and availability.